Chouriceira is a BBQ for chouriços which takes the traditional pottery motives from Caldas da Rainha to a new use/meaning.

The stool is the eponimous working tool, allowing the worker to be seated while performing their tasks.
A better ergonomic position than in agricultural field work, thus the best argument for a shift to factory work.
This archive comprises factory and workshop visits.
A publication will soon come to light.

Photos taken by the author during factory and workshop visits.
2015 -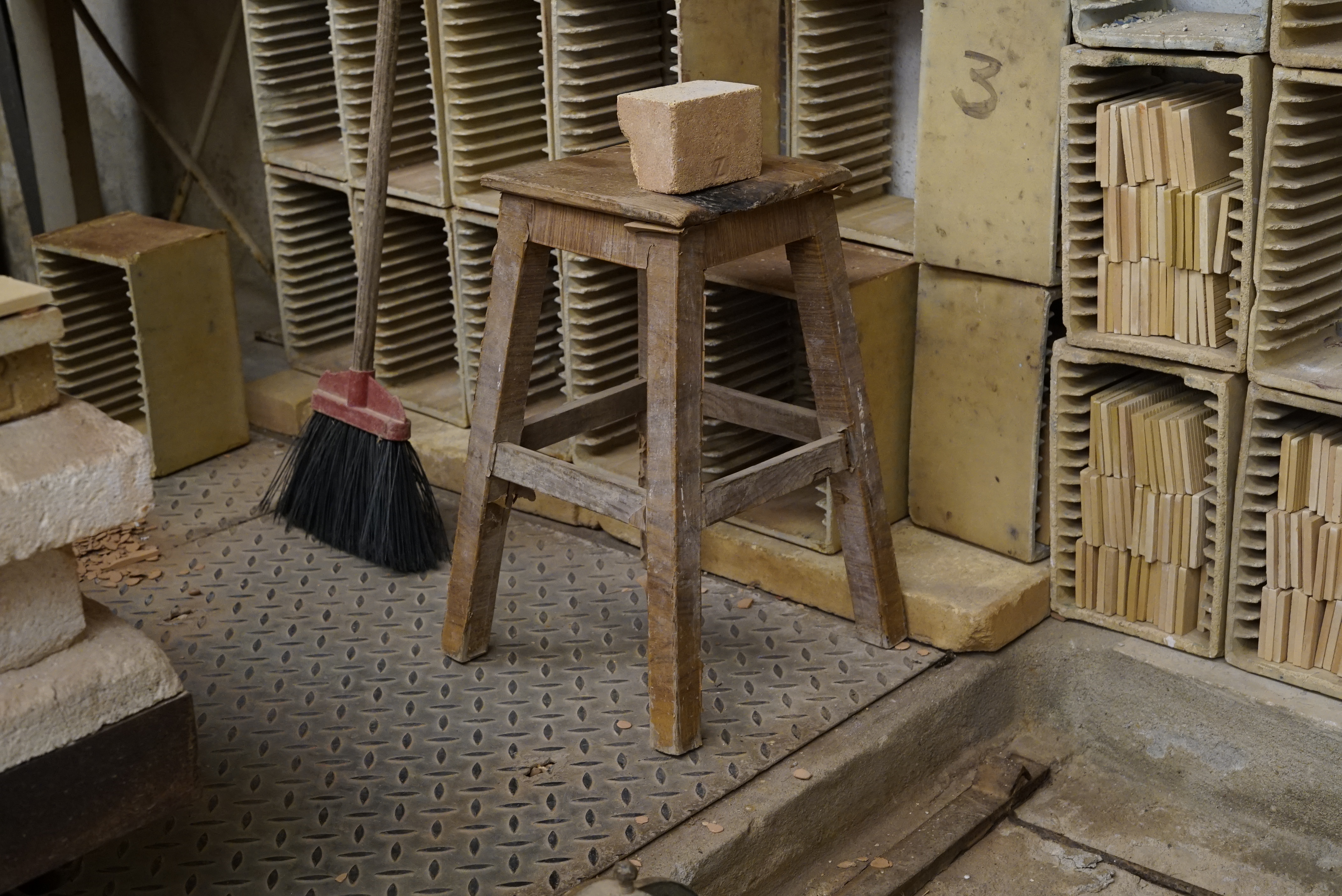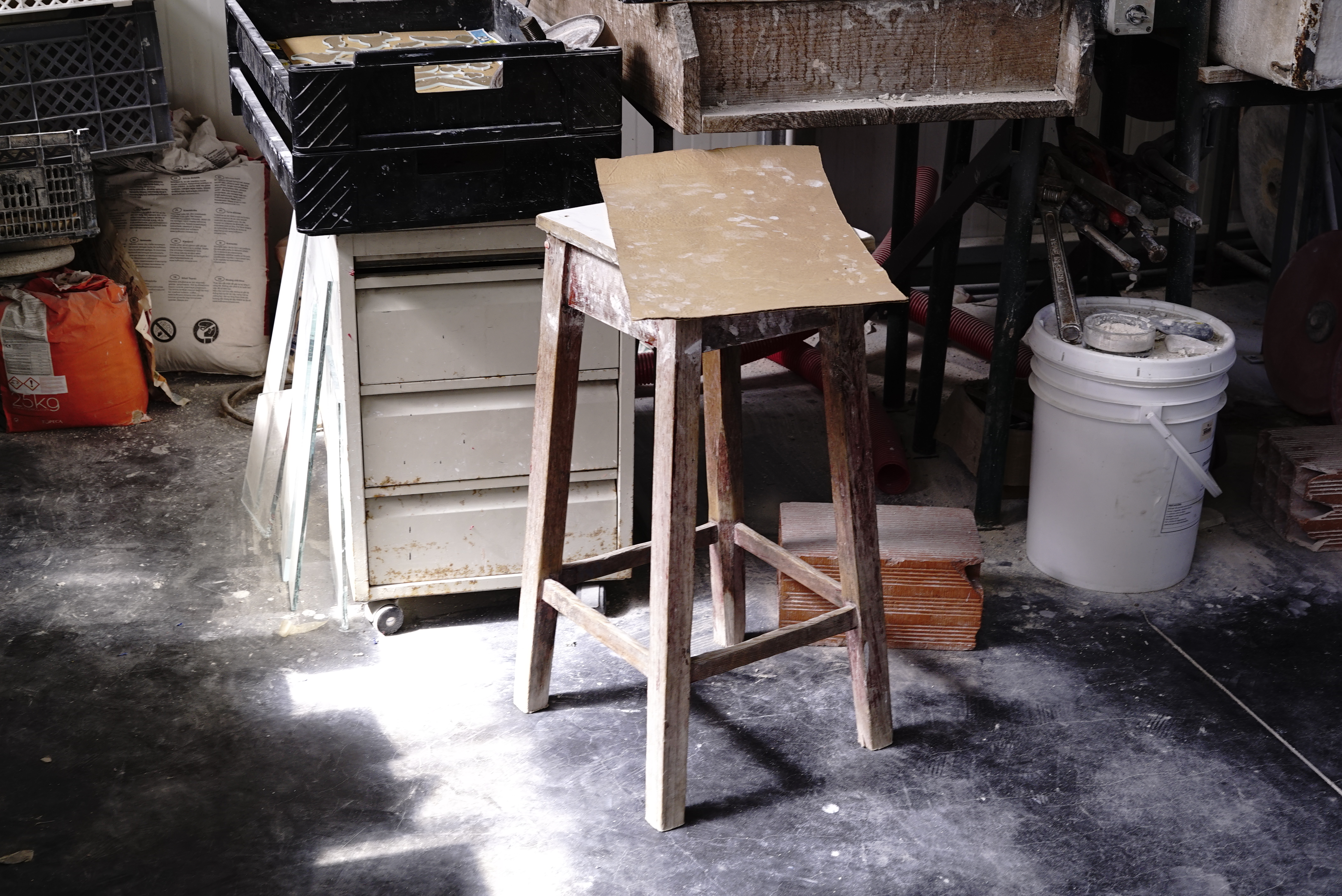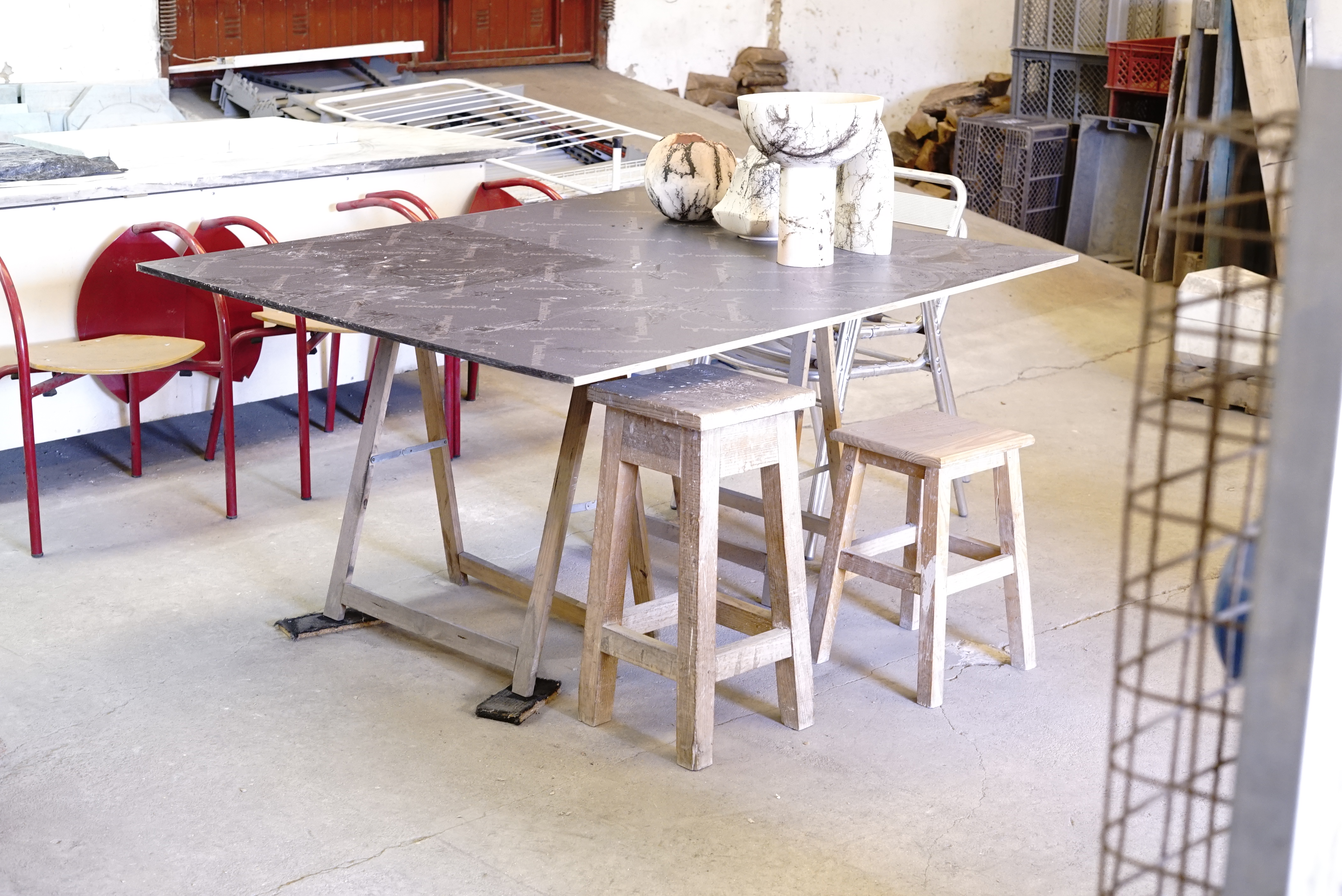 One week residency for a co-creation project with Miguel Rondon in the offspring of the river Lis, in Fontes, Leiria. Inspired by the local's remniscience of the place, we created a place for dialogue and contemplation, of the surrounding natural enviroment and of the music, composed in the residency by
Surma and João Hasselberg.
Nascentes is a project organized by
Omnichord Records
Photos by Idalécio Francisco
2021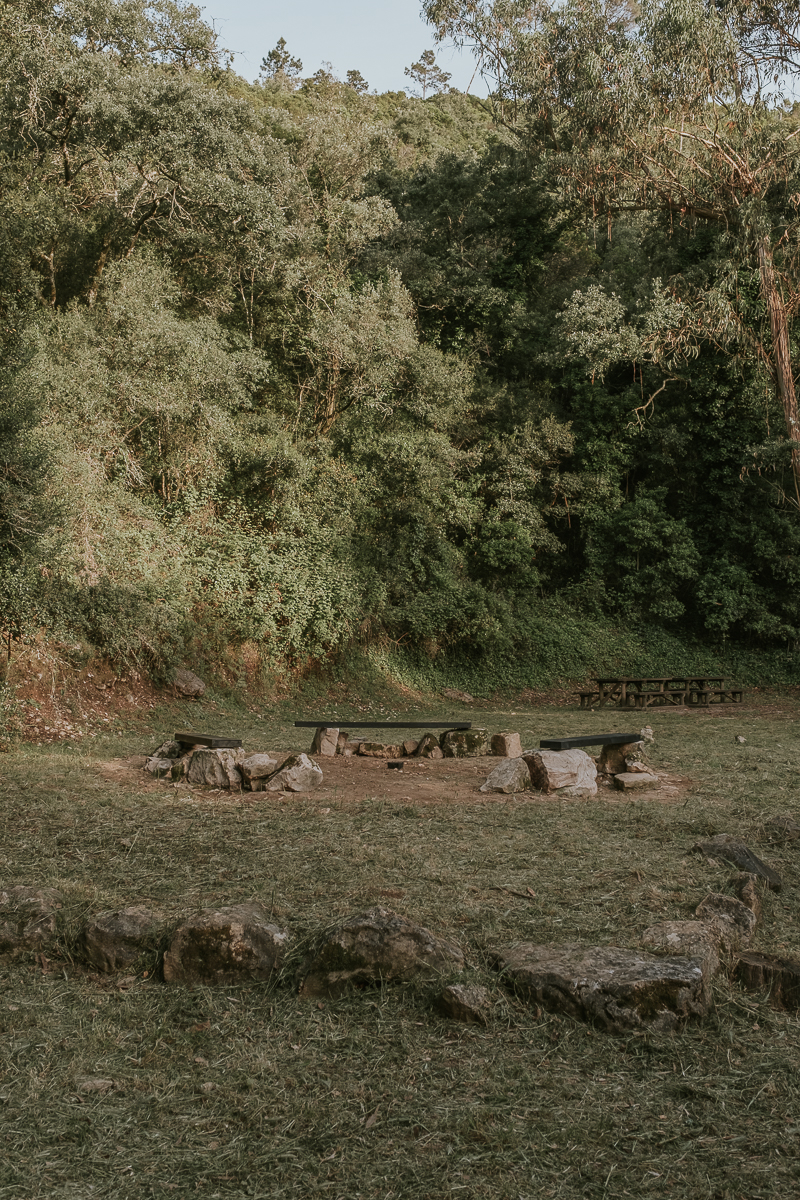 Auto-initiated projects made for exhibitions, competitions, brands and for fun.
2010-2020